Dermal Fillers at
Green Apple Dental Clinic
Restore Your Youth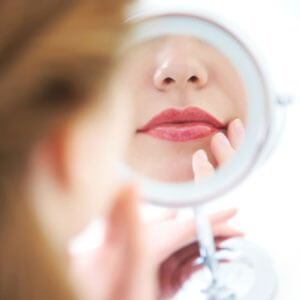 Despite regular beauty routines and healthy skincare habits, our skin still loses its youthful elasticity and vibrant appearance as we get older. Thankfully, you can turn back the clock with our popular dermal fillers treatment. Dermal fillers are designed to create an instantly lifted, firmer and more contoured appearance by adding volume to key facial areas.
Our professional dermal fillers are ideal for men and women looking to restore their skin's fullness and hydration. At Green Apple Dental Clinic, our treatments are completely safe and require minimal healing time, allowing patients to immediately resume their daily activities and commitments. Results are also long-lasting, with patients still experiencing effects anywhere from 6-18 months after the procedure.
Lip and Mouth Injections
Filler injections are also highly-effective when being used to soften and restore contours to the mouth area and lips, making them appear softened and more voluminous. As we age, our lips also lose their collagen, however our procedure hydrates and fills out lips, giving them an attractive, plump appearance.
Dermal fillers can also provide patients' lips with essential hydration, whilst increasing their volume and enhancing definition. Additionally, our procedure is ideal for:
Enhancing the 'cupid's bow' (the curve of the lip between nasolabial folds)
Strengthening the vermillion border (the border around the lips)
Softening vertical lip lines on the upper lip
We can also provide dermal filler treatments for the surrounding areas of the mouth, helping to lessen the appearance of wrinkles such as marionette lines.
Turn Back the Clock
If facial lines are affecting your self-confidence or causing you concern, schedule an appointment with our friendly team today. We'll help you discover more about fillers and how they can give you the radiant, youthful appearance you desire.
CONTACT US

Dermal Fillers Brunswick VIC | (03) 9077 3807