Dental Fillings in Brunswick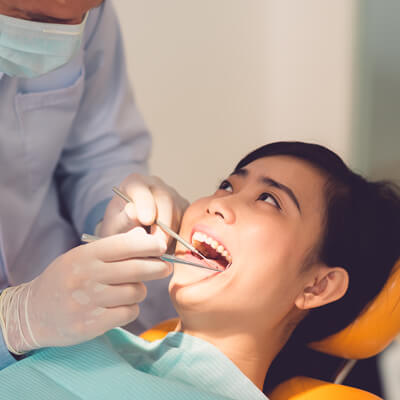 At Green Apple Dental Clinic, we're passionate about providing our patients with the most modern and high-quality dental services to help you and your family improve and maintain your oral health. Dental fillings are just one of these popular procedures, offering a long-lasting and successful treatment for tooth decay using materials you can trust.
NEW PATIENTS

A Seamless Solution for Cavities
Our fillings use Amalgam-free and long-lasting materials that are most trusted by dental professionals. Because they easily adhere to your tooth's surface, we can use less-invasive procedures, aiming to save you time, cost, and additional discomfort.
Additionally, our fillings are available in a wide selection of colours, allowing them to blend seamlessly with the rest of your teeth. Because of this, our fillings can even be placed towards the front of your mouth, as they certainly won't ruin your smile.
Fillings We Offer
When selecting the appropriate filling for each patient, we take a number of factors into consideration, such as the tooth's size, location, and type, along with the patient's age. This allows us to customize the treatment specifically for your needs.
Green Apple Dental Clinic uses two different types of fillings, including white composite resin fillings and glass ionomer fillings. Both of these materials match the colour of your teeth, plus they present a long-lasting, trusted, and safe solution for treating cavities.
White composite resin fillings are highly-durable and perfectly blend-in with your tooth. They are made from a commonly-used composite material. Glass ionomer fillings, on the other hand, are made up of a resin-like filling. This filling features microscopic glass particles that bond directly with your tooth structure.
For patients who require a large filling under heavy pressure, we like to perform a full crown coverage to preserve the remaining tooth structure. Unless it's completely necessary to remove a tooth, we won't!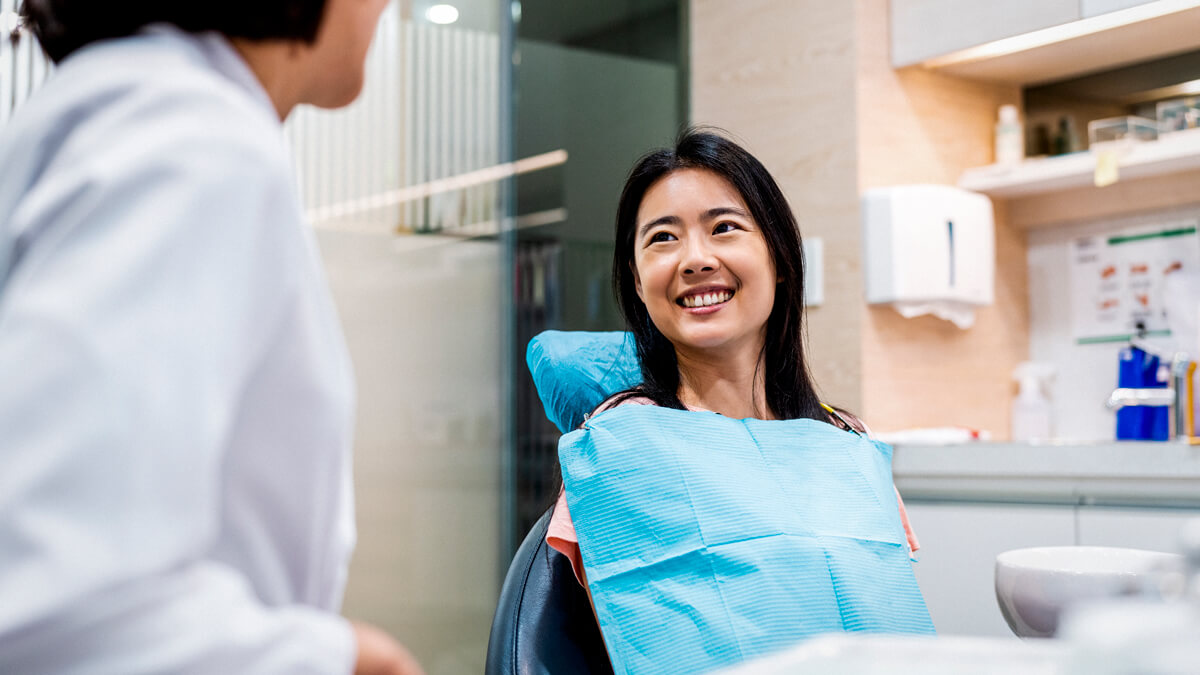 Are You a Candidate for a Dental Filling?
At times, it can be difficult to notice the early signs of tooth decay. Below are some symptoms you should look out for:
Sensitivity when eating or drinking
Tooth pain whilst chewing
Noticeable discoloration
Food collecting inside of the tooth when eating
Feeling rough spots on your tooth with your tongue
Want to Learn More?
If you're experiencing any of the symptoms above, or are worried about tooth decay, please contact our practice today to schedule a check-up. We're open six days a week and offer same-day visits!
CONTACT US


Dental Fillings Brunswick, East Brunswick, Brunswick West, Moonee Ponds VIC | (03) 9077 3807