Meet Dr Jeffrey Field, Dentist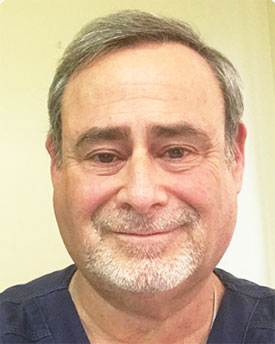 Dr Jeffrey Field  is registered as a General Dentist, but he has a special interest and substantial experience in oral surgery and sedation dentistry with additional training completed in Canada and the United States prior to migrating to Australia. He is particularly interested and experienced in implants and wisdom tooth extraction. For Dr Field, the most fulfilling aspect of being a dentist is "to provide safe and acceptable treatment for all dental phobes."
I come from a long line of dentists — first my grandfather and then my maternal uncle. I guess you could say it's a family business."
Education and Qualifications
Dr Jeffrey Field attended the University of Western Ontario in Canada. He earned an Honours Bachelor of Science in both Physiology and Pharmacology. He then obtained a Doctor of Dental Surgery from the University of Toronto, and trained at the following institutions:
University of Manitoba (surgical training and internship)
New York University (implant surgical training)
Northern Eastern Medical Education Program (anaesthesia training)
Additionally, Dr Jeffrey Field has achieved the following certifications:
Certified in Dental Implant Prosthetics from Nobel Biocare
Board certified in Dental Anaesthesia in both the United States and Canada
Fellowship qualified in Dental Anaesthesia in both the United States and Canada
Qualified in the use of lasers in Australia
Professional Development
To stay abreast of the latest in dentistry, Dr Jeffrey Field is constantly doing continuing education in all aspects of anaesthesia, oral surgery and critical care with respect to resuscitation. He also teaches continuing education programs to both general dentists and dental sedationists in Australia and North America.
Outside the Practice
When he's not helping to enhance his patients' smiles, Dr Jeffrey Field is an active member of the Australian Coast Guard crew in Portland and senior medical officer on their vessel. He also likes to golf and does woodworking and renovations.

Dr Jeffrey Field | (03) 9077 3807