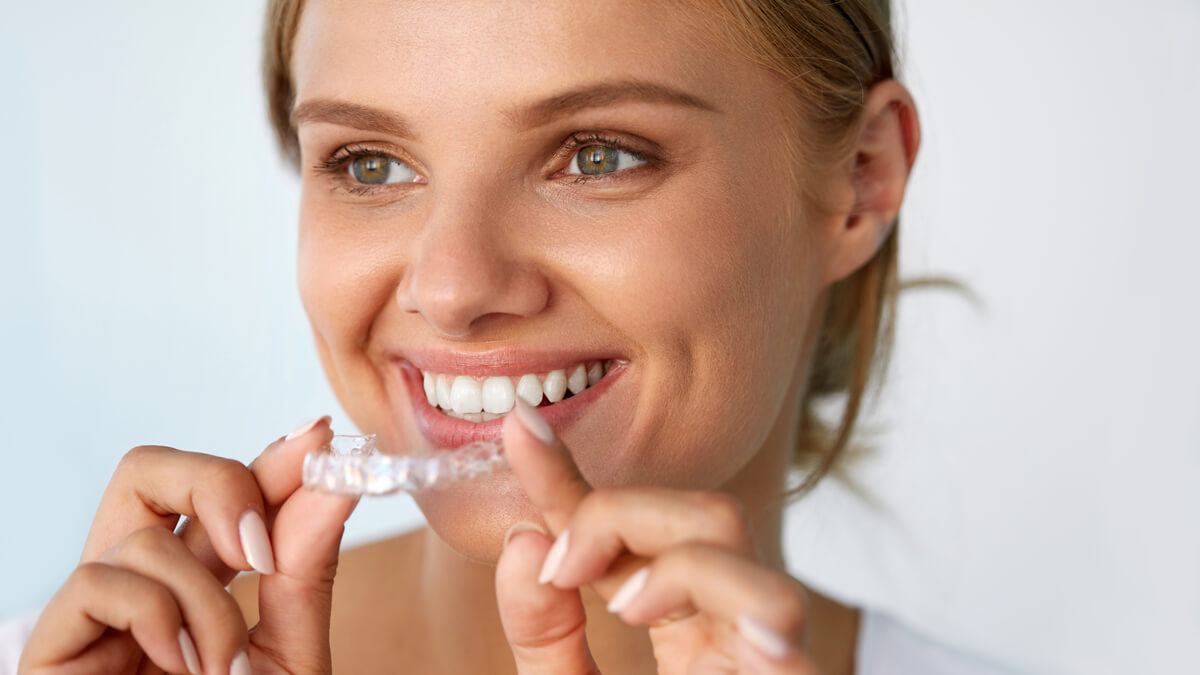 Invisalign Clear Aligners in Brunswick
Do you wish you could achieve a straighter, more confident smile without the hassle of traditional braces? Invisalign treatment may be the answer you've been looking for!
This revolutionary orthodontic treatment uses clear, removable aligners to straighten your teeth gradually. These aligners are discreet, comfortable, and almost invisible, making them a fantastic alternative to traditional braces.
NEW PATIENTS

Unlock Your Perfect Smile
Invisalign custom-made aligners are worn over your teeth. Each set is worn for about two weeks, gently shifting your teeth into their desired positions. It's a comfortable and convenient way to achieve a straighter smile.
Clear aligners are suitable for both teenagers and adults. There's even Invisalign Teen, designed especially for younger patients. So, whether you're a high school student or a working professional, Invisalign treatment can help you achieve your desired smile.
Still have questions? Give us a call to discuss your options.
GIVE US A CALL »

The Invisalign Advantage
Invisalign treatment offers a remarkable journey to a straighter smile. With clear and nearly invisible aligners, you can confidently go about your daily life without drawing attention to your teeth. These smooth, comfortable plastic appliances spare you the irritation of traditional braces, letting you smile with ease.
The ability to remove your aligners means you can savour your favourite foods and maintain optimal oral hygiene. Thanks to cutting-edge computer technology, we can visualise your expected results from the start, providing further peace of mind. You'll also benefit from potentially faster results and fewer office visits, as there are no wires to adjust or tighten.
What truly sets this orthodontic system apart is the precision it offers. Each set of aligners is meticulously designed to apply specific and targeted pressure, ensuring your teeth move accurately.
This solution is effective for various dental issues, enhancing your oral health by making it easier to keep your teeth clean.
Your path to a straighter smile with Invisalign aligners begins with a consultation at Green Apple Dental Clinic, where our experienced team will evaluate your oral health and determine if this discreet orthodontic solution is the right choice for you. So, why wait? Start your smile transformation today.
Frequently Asked Questions
Is Invisalign treatment only for adults?
No, this treatment is suitable for both teenagers and adults. Invisalign Teen is designed for younger patients.
The duration of Invisalign treatment varies depending on the complexity of the case. On average, a program may take anywhere from 6 months to 2 years.
The process is generally less painful than traditional braces. You may experience some discomfort or pressure when you switch to a new set of aligners, but it's usually mild and temporary.
How often should I wear my aligners?
The aligners should be worn for at least 20-22 hours daily. They should only be removed for eating, drinking, brushing, and flossing.
Is Invisalign treatment more expensive than traditional braces?
The cost of aligners varies depending on the complexity of the case and the location. In some cases, Invisalign aligners may be comparable in cost to traditional braces.
Get Ready to Love Your Look
Take that first step towards achieving a straight and stunning smile. Contact us today for a free consultation!

Invisalign Brunswick, East Brunswick, Brunswick West, Moonee Ponds VIC | (03) 9077 3807