Interest Free Payment Plans
Accepting All Health Funds at Green Apple Dental Clinic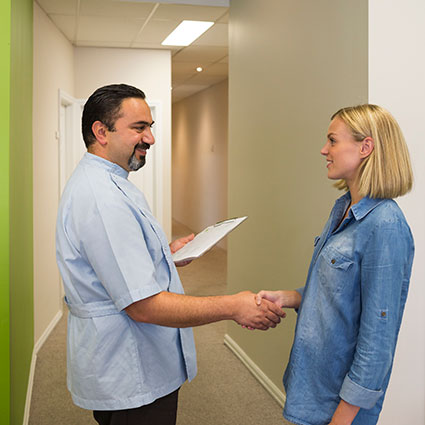 At Green Apple Dental Clinic accept all major health funds on-site through HIICAPS immediate claims processing. We're a proud preferred provider for Medibank, HCF and smile.com.au.
Denticare
We want you to be able to access dental treatment right away when you need it. DentiCare provides a manageable payment plan spreading out the costs over an extended period – interest-free!  Denticare plans are available for treatments over $1000.
MySmilePlan
MySmilePlan will break up the cost of your dental treatments into convenient, fortnightly credit card payments. You can choose either a 9 or 15-month plan. For treatments to the value of $2000, payments will be spread over 9 months and up to $9000 will be spread over 15 months. You can apply at the practice and be approved in minutes.
AfterPay
AfterPay allows you to enjoy your smile now and pay for it in four equal fortnightly payments. With AfterPay you can spread out the cost of your treatment with no added interest, and no additional fees.* Click here for more information on AfterPay!
We're Here to Help
Whether you're seeking to make over your smile with a cosmetic procedure or you need an urgent health-related dental treatment right away, our convenient payment options allow you to get a healthy smile and also balance the budget!
Discuss your options — contact our team today!
CONTACT US

Green Apple Dental Clinic Payment Options | (03) 9077 3807