Dr Huda Salman, Dentist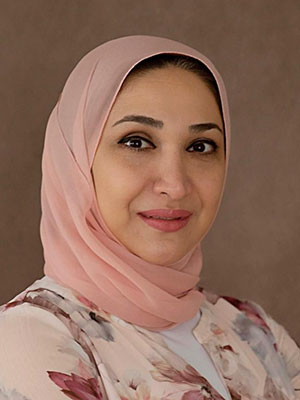 Dr Huda Salman is a dedicated and compassionate dentist who is passionate about providing exceptional dental care to her patients. With a focus on pain-free dentistry and promoting overall oral health, Dr Huda strives to make each patient's visit comfortable and enjoyable.
Dr Huda finds great fulfilment in seeing her patients regain their confidence through beautiful smiles. She believes that educating patients about their oral health and empowering them to make informed decisions is crucial for long-lasting dental wellness.
With her calming nature and attentive listening skills, Dr Huda ensures that her patients feel relaxed and understood during their dental treatments. She is committed to helping them reach their dental goals and achieve optimal oral health.
Dr Huda holds a BDS in Dental Surgery as well as a Higher Diploma Degree in Restorative Dentistry.
EXPLORE OUR SERVICES

Outside of the Practice
Outside of work, Dr Huda enjoys spending quality time with her family and friends. She believes in maintaining a well-rounded lifestyle and finds joy in exploring new hobbies and activities. She looks forward to welcoming you into our care.

Dr Huda Salman | (03) 9077 3807