Veneers in Brunswick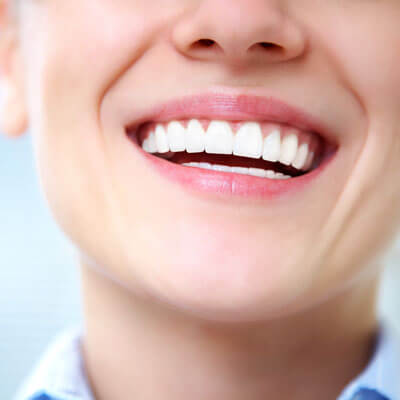 Revamp Your Smile: Experience the Artistry of Porcelain Veneers
Porcelain veneers are thin, custom-designed shells that enhance the shape, colour, and alignment of your teeth, effectively addressing concerns such as stained or discoloured teeth, chipped or cracked teeth, gaps between teeth, misaligned teeth, worn-down enamel, and more.
At Green Apple Dental Clinic, our dentists handle every step of the process. We start with our free consultation to determine if you're a candidate for veneers, including a comprehensive exam, any X-rays or photos that might be required, plus a total care plan with a cost outline tailored to your individual needs. From the initial preparation to the final application, we ensure you get the best possible results and a smile you can be proud of!
BOOK A CONSULT »

Enhance Your Smile Without Compromising Quality
Transforming your smile with our high-quality, locally-produced porcelain veneers is easy. Delivered by our experienced dental team, you'll receive a radiant smile without breaking the bank. Here's why you should choose us:
Top Quality Porcelain Veneers
Crafted from durable, stain-resistant dental porcelain, our locally produced veneers look like natural tooth enamel, ensuring you get the very best smile.
Affordable Pricing to Fit Your Budget
Achieve the perfect smile without straining your wallet. Our veneer packages start from just $59 weekly over two years, with no deposit required. You are also welcome to pay upfront*.
Payment Plan Options
6 veneers: $59 per week over two years (no deposit)
8 veneers: $69 per week over two years (no deposit)
10 veneers: $99 per week over two years (no deposit)
12 veneers: $109 per week over two years (no deposit)
16 veneers: 20% deposit and remaining $112 per week over 2 years
20 veneers: 20% deposit and rest over 24 months or 40 months
Nothing pleases us more than having patients walk out of our practice feeling like a more confident version of themselves.
Give us a call
to learn more!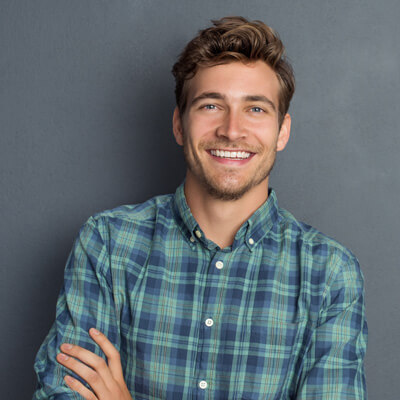 Making Veneers Your Choice
Although there are other options to consider, our porcelain veneers are an excellent choice for your dental needs. They are a permanent cosmetic solution and offer superior durability and stain resistance, closely resembling natural tooth enamel.
The preparation involved is minimal and removes the least amount of tooth material. Placing your new appliance is typically painless, thanks to local anesthesia, and any temporary sensitivity subsides quickly, leaving you with a dazzling smile. The whole process, from the initial consultation to the final placement of the veneers, takes just a few weeks, including visits, custom fabrication, and bonding.
BOOK NOW »

*Full Pricing of our Veneers Packages:
| Packages | Price |
| --- | --- |
| 6 veneers: | $5,950 |
| 8 veneers: | $6,950 |
| 10 veneers: | $9,950 |
| 12 veneers: | $11,000 |
| 16 veneers: | $14,000 |
| 20 veneers: | $19,000 |
*Veneers are priced from $1200. Pricing is dependent on the personal circumstances and dental work required to achieve results. Work and fees will be discussed at your consultation.
Frequently Asked Questions
How long do dental veneers last?
With proper care, dental veneers may last anywhere from 10 to 20 years. However, their longevity depends on factors like proper oral hygiene and lifestyle.
How are porcelain veneers different from composite veneers?
Porcelain veneers are made of a durable, stain-resistant material that closely resembles natural tooth enamel. Composite ones are made of a resin material and are generally less expensive but may not last as long and stain more easily.
How much do porcelain veneers cost?
As our veneers are locally produced in Brunswick, we pass on the cost savings and the time benefits to our patients, making our top-quality porcelain veneers some of the most affordably priced in Brunswick.
Ready to Transform Your Smile?
Book your free consultation now and discover your perfect smile!
CONTACT US »

Veneers Free Consultation | Green Apple Dental Clinic | (03) 9077 3807